School Crest & Song
The School Crest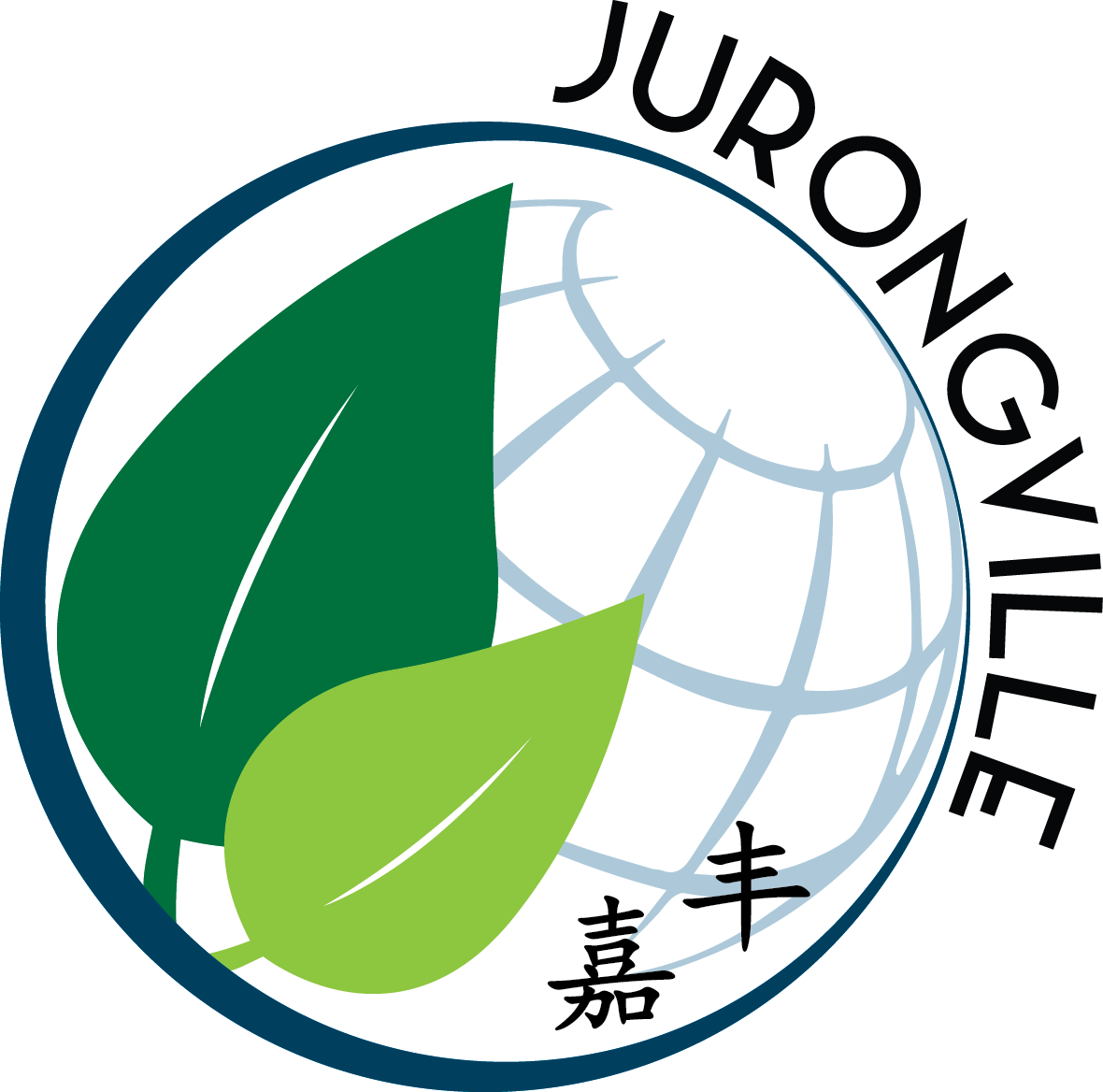 The New School Crest
Featuring both the English and Chinese names of the school, the new crest signifies the school's connection with the proud contributions of the students, staff and stakeholders of both constituent school communities.
Set against the globe, the two leaves represent the students and their growth in a nurturing school environment. The globe represents the school's aspiration to help all students acquire the values, knowledge and skills necessary to thrive and live meaningfully in Singapore and beyond.
School Song
We are the students from Jurongville 
Our school, our alma mater 
We stand united as we pledge 
To give our best to Jurongville 

Our school crest symbolises growth 
Reminding us as we mature 
Though each of us may be unique
  In spirit we share but one aim 

We'll always serve with steadfastness 
And honour her ideal 
To be committed and responsible 
And give beyond ourselves with zeal 

And with truth as our guiding light 
We'll bravely venture forth 
To answer every worthwhile call
  And do our best for one and all 

We are the students from Jurongville 
Our school, our alma mater 
We stand united as we pledge 
To give our best to Jurongville